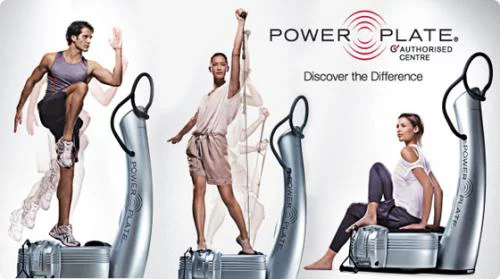 Power Plate technology at Staudenmaier Chiropractic Wellness Center, SC uses a vibrating platform, which moves 25 to 50 times per second resulting in corresponding muscle activation.
Significant weight loss is often reported by those who use Power Plate regularly in conjunction with a healthy, calorie-controlled diet.
There are hundreds of independent, published research studies on different aspects of vibration training with over 40 studies performed using Power Plate, all carried out by universities around the world.
Call today to request your free demonstration of how the Power Plate can help you achieve your goals!
$5.00 for a 30 minute session
$50.00 monthly for unlimited use
OFFICE HOURS
---
Monday
7:30am - 6:00pm
---
Tuesday
Closed
---
Wednesday
7:30am - 6:00pm
---
Thursday
8:00am - 5:00pm
---
Friday
7:30am - 5:00pm
---
Saturday
Closed
Staudenmaier Chiropractic Wellness Center, SC